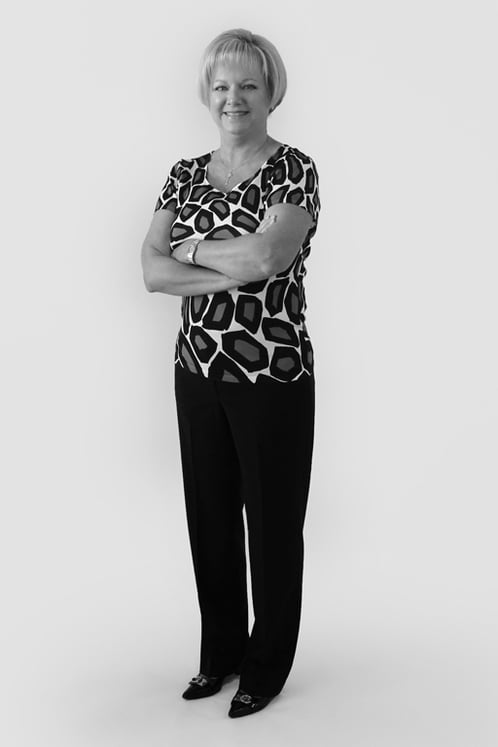 Karen Brayboy
President
Quick Facts
Karen Brayboy is Alltrust's President, is a graduate of East Carolina University, loves to cook, and currently resides in Tarpon Springs. Previous to founding Alltrust with Joe Part in 1994, Karen's background includes over 20 years in the financial consulting industry. As a previous owner of a financial consulting business, Karen has extensive knowledge of financial products; corporate finance, taxes, and structure; and in depth knowledge of the public sector. As President of Alltrust Karen wears many 'hats', but overall is responsible for overseeing all other executives and staff within the organization.
A Little More About Karen
Karen's main responsibilities as President include determining if Alltrust is in accordance with goals and policies; overseeing budgets; encouraging business investment; directing Alltrust's financial goals, objectives, and budgets; implementing guidelines on a day-to-day basis; hiring, training and terminating employees; overseeing the investment of funds, managing associated risks, supervising cash management activities, executing capital-raising strategies to support expansion; provide visionary and strategic leadership; develop and maintain relationships with other associations, industry, and government officials that are in the best interest of the company; directing staff, including organizational structure, professional development, motivation, performance evaluation, discipline, compensation, personnel policies, and procedures.
Within the community, Karen is actively involved with the National Association of Health Underwriters (NAHU); Florida Association of Health Underwriters (FAHU); Tampa Bay Health Underwriters (TBHU); and Society of Human Resource Management (SHRM). Previously Karen was an elected official with the City of Tarpon Springs for over 10 years.
In her spare time, Karen loves spending it with her family including; husband (and fellow Alltrust founder) Joe, her son Brandon, and three beautiful grandchildren. They enjoy eating locally, going to Innisbrook, visiting the beach and mountains as frequently as possible.
Random Fact
One of Karen's favorite sports to watch is golf and attend as many tournaments as she possibly can!